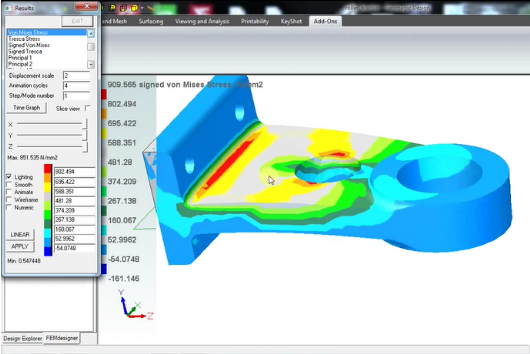 FEMforAD Addon for Alibre Design
Fully integrated FEA simulation to
Alibre Design
MCAD software
, including elasticity, assembly contact, plasticity, heat transfer (steady-state & transient), modal, dynamic, buckling and thermal stress analyses. For versions 19 to 23 and
Atom3D.
All meshing, loading, solving and viewing of results is done directly on the Alibre model using Alibre controls to substantially ease the iterative design loop between model and analysis.
Default meshing gives quality results but there is also the local mesh control needed for more rigorous
design work.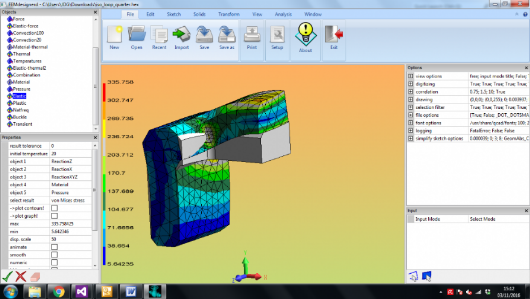 Hex
Finite Element Analysis (FEA) software embedded within a free solid modeler. Import from a neutral file (STEP or IGES) from any other CAD system, modify the model then perform the analyses you need, and plot/animate the results in color contours.
import step, iges & export step, iges, stl files.




create sketches then extrude, loft, revolve them to create solids.




boolean operations; cut, fuse, split, intersect solids.




translation, rotation, patterning of features.




fillet, chamfer edges.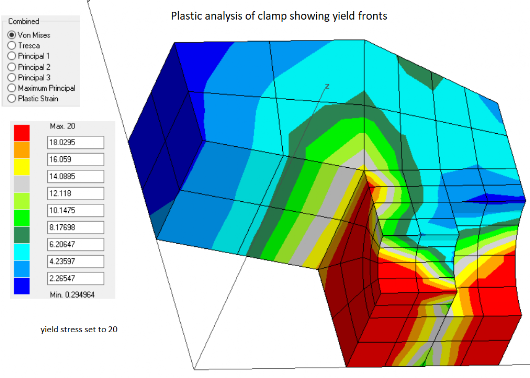 FEMdesigner Classic
Old-school structured meshes of beams, 3D shells, axisymmetric quads and 3D hexahedra via input text files. Still useful and now with 64-bit parallel solving.